FAQ
Tanning problems
& queries
How do I tan my hands / feet?
The best way to tan your hands & feet are with our Body Buffer Brush. We recommend mixing a small amount of tan along with your moisturiser and applying in circular motions.
Allow your tan to develop on these areas for 1-3 hours depending on desired shade. Remember, we don't want orange hands!
Want to see how to use the Body Buffer Brush to tan your hands, check out our Tiktok below.
How long does it take for my tan to fully develop?
Your tan will fully develop in 6-8 hours! We recommend washing your tan off in lukewarm water with minimal soap products to ensure you maintain that golden glow.
Don't forget to moisturise after every shower when your skin is still damp.
Our Maintain It Moisturiser is perfect for preping your skin and for maintain your glow, check it out and thank us later.
How do I remove my fake tan?
We have a magic product for this! Our Tan Buster Glove removes even the most stubborn tan in seconds.
Simply soften your skin in the shower or bath with hot water, then exfoliate away your tan with our Tan Buster Glove. It really is that easy, we promise!
Want to see it in action, check out our Tiktok below.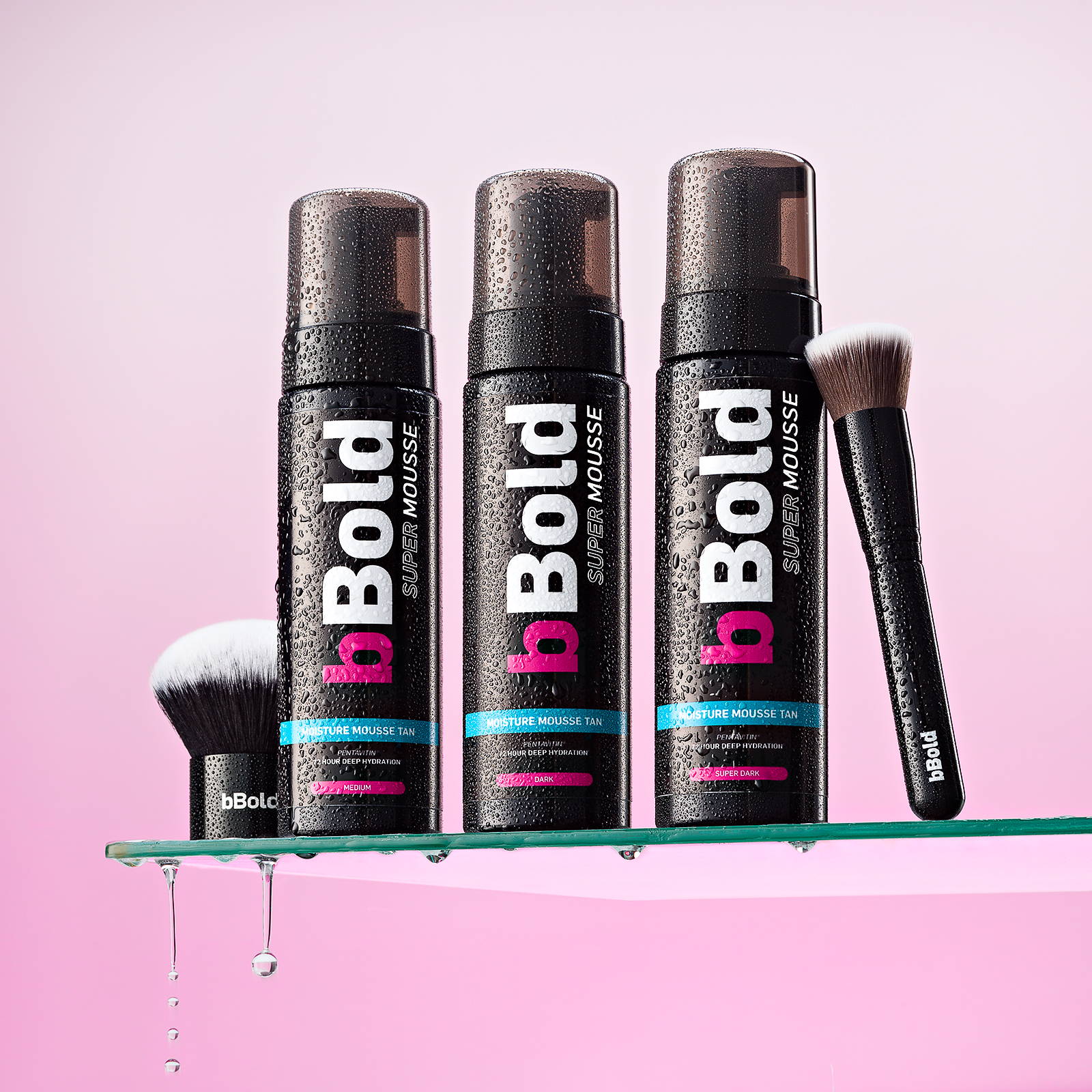 You've been tanning wrong!
Read our top tips blog now
"We need to start with fresh and prepped skin. This means exfoliating skin and shaving (if that's what you're into) 24 hours prior to tanning!..."
I suffer from dry skin / eczema / psoriasis, can I use bBold?
Yes! All our products are incredibly kind to skin. However, we always suggest carrying out a patch test 24 hours prior to tanning.
Our muilti award winning Super Serum tan has been dermatologically tested and is suitable for sensitive & eczema prone skin.
It's currently sold out but will be back mid summer, so keep your eyes peeled
Does bBold have a typical fake tan smell?
Ammm, NO! Our products have the most stunning subtle scents.
We are especially obsessed with the fruity tropical scent of our Super Mousse.
We pride ourselves on super quick delivery! Please allow 1-3 working days for Ireland and Northern Ireland, and 2-4 working days for mainland UK.
Sign up to our mailing list for 10% OFF and more top tanning tips!